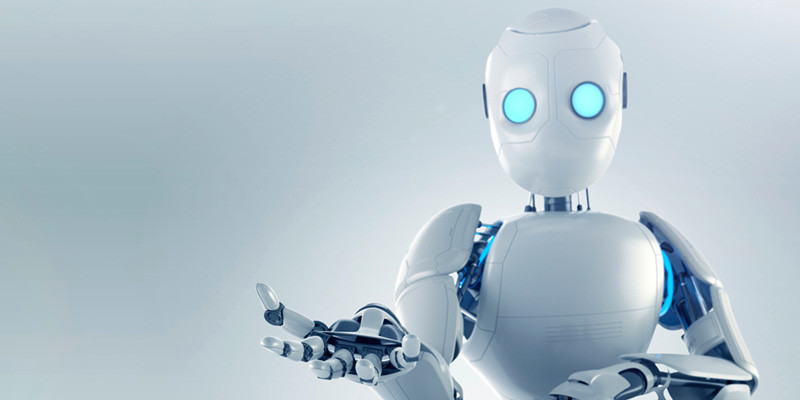 Artificial Intelligence In Project Management
We are seeing the changes in front of our very eyes on a day-to-day basis. Artificial Intelligence has arrived in the world of business and already made a significant impact in sales & marketing technologies. The increasingly common use of Artificial Intelligence (AI) technologies in business has proven to increase productivity, save costs and inevitably improve ROI. Although there is the strong misconception that the introduction of smart technologies put in position to replace humans, the evidence shows that AI can enable the best results and enhance human productivity and performance in business-led environments.
Computers have been increasingly more capable of simulating human behaviour and can now process complex procedures. The benefits of this is that computers can learn freely and determine the best course of action without any human restrictive lack of focus or judgement. This combination of human and artificial intelligence is a revolutionary step for business performance.
Introducing AI to Project Management
By introducing an effective project management practises in organisations, those in managerial positions can focus more on enhancing soft skills. This shift in focus allows AI to complete tasks in a matter of minutes which would typically have taken days using manpower. The time that would be able to be saved would not only speed up the processes to be picked up by humans to develop, but also save companies a great sum of money. This introduction will be noted in history for many years to come as providing automated solutions via AI enables the controlling of costs, risks assessment and managing time on budget. The fascinating prospect is that AI/Expert systems provide a way for valuable project-related experience to be captured and passed along. This ability offers a dramatic "breakthrough" in improving the effectiveness of the management of projects and it could revolutionize the way projects are handled.
Automating Planning & Forecasting In Project Management
Experience has always been a major factor in project management success. Learning from project history, AI can create a regression model to provide future estimates that supports preparing an optimum project schedule and budget. A virtual assistant tool would help project team ensuring of critical path tasks, upcoming critical events and not so concluded conversations. Such tools will help to automate analysis on project performance, leadership effectiveness and suggest improvements based on data collected and processed.
Automating Data Collection
It is imperative to provide project management tools with the right information, and now with AI technology processes algorithms can be learnt, integrated and results reproduced with ease. The greater the information provided, the greater the artificial intelligence can learn and perform. Most predictions for future projects and outcomes are based on existing data from previous projects. This can now be easily assessed. Meaning AI will literally save crucial project productive time.
Cloud computing will shape project management AI solutions
As cloud computing continues to grow it continued to take businesses by storm. From Saas-based projects to IaaS based platforms everything is supervised via a Cloud based platform, which provides a more significant insight into data. When AI-powered solutions are integrated with these existing technologies it will empower processes to produce an efficient work-flow, rather than burdening individuals with tasks that involve complexities.
External Factors can be easily addressed
Machine learning is a process which gets stronger over time. Although the human factor of being able to identify external factors there is still room for human-error. AI-lead smart project management software does not only prepare a project management plan addressing internal factors (such as the time and costs involved), it will always bring into consideration several external factors as well. (These external factors can be natural calamities or commute delays, etc.) Normal human assessment often falls short of soliciting information from the cloud, such as an AI-powered Project Management tool does. Thus, it is clear that better timelines can be created using AI, rather than a classical human process.
As we are in the depths of the digital era – Are you ready to on-board AI as a part of your project management processes?