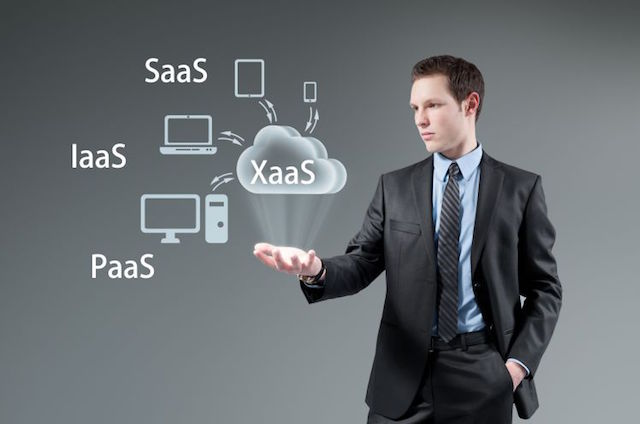 Everything As A Service : XaaS
XaaS is a new concept encompassing the "as a service" module for cloud computing. The model "as a service" is basically the idea to provide services all over the internet. For example, we see Software as a Service or SaaS for the internet users to access products and services such as Microsoft Office and Adobe Creative Suite. Different types of services are now available in the same business model.
PaaS or Platform as a Service, IaaS, or Infrastructure as a Service are all different cases. The XaaS or Everything as a Service can be used as an umbrella for all.
What is XaaS?
Everything as a Service or Anything as a Service (XaaS) tells us about different organizations in the globe that are using "As a Service" methodology to deliver various services – FaaS, ITaaS, BPMaaS, and more. Initially, this terminology may be applied to the non-digital world as well.
A lot of B2B organizations provides "As a Service" offerings. These get neatly divided into categories and are made available for creating custom services meeting the individualized need of every client at suitable pricing for them. In this way, the XaaS service might be considered as a mixture of PaaS, SaaS, and IaaS offers.
Purpose of XaaS
The actual goal behind these kinds of offerings is to improve customer values. In this model, you will need to shift one-time buyers into real-deal service subscribers who get the never-ending advantages from the product being offered to them. In this offering, consumers need to feel that the money they are spending is of great use. Otherwise, they will not find a strong reason to adopt this new concept. This is the main reason why XaaS is in the trending positions among different businesses.
Benefits Of XaaS
There are amazing deal of benefits that XaaS can offer to the clients. To start with, there are multi-faceted aspects that make XaaS profitable for a lot of consumers. These are given as the following:
Transfer to Opex model
Considerable affordable cost of ownership or TCO
Enhanced accessibility
Ongoing updates
Enhanced security controls
Maintenance via different scale economies
7. Allows Scalability
8. Enables more efficient implementation time
9. Improved an overall strategic technology team capabilities
Examples : Everything As A Service Model (XaaS)
Given now an idea about what is XaaS, we need to foresee what would be the purpose of this service concept, and what benefits revolves around it, and hence its important to have a view on hands-on knowledge regarding some of the examples where XaaS fits in perfectly.
a) Hardware As A Service
Managed Service Providers have hardware programs which are setup on the customer computers on demand. The customers then make use of the hardware according to the legal service agreements. The model follows the "Pay as you go" direction and is similar to IaaS when resources get located at the site of the MSP and given to the users as the virtual equivalents of actual hardware. The Hardware as a Service or HaaS model is considered to be cost-effective for medium and small-sized businesses.
b) Communication As A Service
The Communication as a Service or CaaS model involves various communication solutions like VoIP or the voice over Internet Telephony, video conference applications, and instant messaging that gets hosted in the cloud system of the vendor. A company might be able to make use of communication apps suiting their current requirements for a specific time period and pay for the usage period only. Such an approach is cost-effective, and it decreases the expense for a short-time communication need.
c) Desktop As A Service
Desktop computers are delivered as virtual services with the applications that are required for use. Therefore, a consumer is able to work on a computer and use the capacities of the computer of third-party servers, which makes it quite more powerful than that of a personal computer alone. A DaaS service provider is usually responsible for securing, storing and backing up the user data and delivering the updates for the supported desktop applications.
d) Security as a Service
It is the kind of model that refers to outsourced security management. A service provider will integrate their security services into the infrastructure of the company and deliver the services across the internet. These services might include anti-virus software, authentication, encryption, intrusion detection solutions, and other examples.
e) Healthcare as a Service
The healthcare industry is rapidly transforming to Healthcare as a Service through innovations like Electronic Medical Records and Hospital Information Systems. Treatments are becoming more patient-centered and data-driven. Thanks to the Internet of Things, emerging technologies like wearables, and others we have services like:
Online consultations from healthcare professionals
Health monitoring support 24/7
Medicine delivery at doorstep
Collection of lab samples at home and fast delivery of results
24/7 access to medical records
In short, HaaS produces opportunities for around all kinds of citizens to get rightly qualified for medical care.
XaaS In Business
According to a study by Accenture, 81% of business executives expect managing multiple operating tasks simultaneously in the future. People are quite a big consideration in the shift of this service. There is a need to train and update new information for the employees in a business setting for getting appreciable results. For that matter, XaaS alone cannot do the job.
Final Word
The mindset shift that is involved in becoming an organization that is centered around services might come as an obstacle for different companies to overcome. For example, for software organizations, sales were considered to be the most important working function of the infrastructure. Now, it has shifted to consumer support. It was a challenging situation for a lot of business. However, the functionalities and the applications of XaaS are seemingly more vibrant than the murk of the different challenges the shift will come with.