Managing projects in an Agile way
For nearly a decade, software teams have been empowered by Agile Project Management methods. But what is an Agile Organization?
A highly agile organization is one that successfully reacts to the emergence of new trends, traits, competitors and rapid advancements in technology. Sudden shifts in overall market conditions can conditionally be well prepared for by Agile Organization.
Whilst much depends on the individual actions of team members, senior managers and executives must create right environment in which teams can thrive. Companies must move away from command-and-control behaviours which are not dynamically compatible with the fast pace of digital trend rates – As the exhibit below articulates: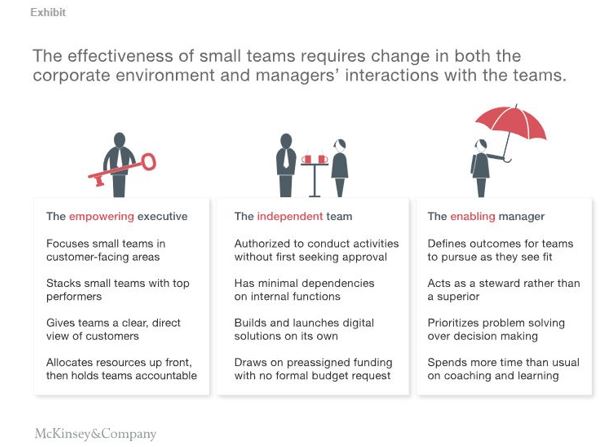 Implementing an agile workflow
The key position to take is a simple one, as over complicated workflows are not only hard to understand, but to adapt to, and implement for the wider team. A recommended workflow for the activities as a Kanban process is highlighted below: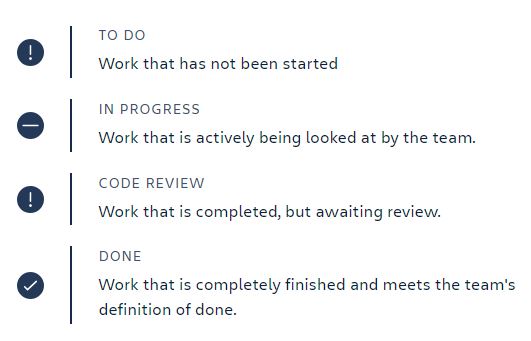 This simple framework is easy to follow and doesn't require individual manpower for each stage.
Empowering team work
A difficult task is presented for senior business members to be able to put into place the right framework to effectively empower their teams. This task, with the right efforts, will inevitably be able to speed up decision making, so this core framework paths the way for a series of long-term benefits which can be accounted for. The direction of an Agile organization will open doors for team members to deal with day-to-day tasks that hold less of a weighted bearing than more significant actions. With the right direction and governance from executives to assure than resources from the company are properly aligned and mid-level managers get the training they need, businesses can easily transition to become an agile organization.
Optimizing the workflow
Once the basic workflow has been established, it is an important task to optimize for best results with specific customization. By assessing what metrics are important for wider teams it becomes easier to relay project statuses to the relevant members.
By asking the following questions, you are able to highlight relevant metrics:
What work has the team completed?
Is there a backlog?
How long does an average task take to complete?
Challenges
As with any project management method, challenges are often presented.
Organization which have several agile teams may face challenges with overlapping processes and different methods – but if agile teams are able to collaborate by using the same workflow, this will enable transitioning of work become almost seamless due to the same conventional frameworks.
Whatever your challenge, the creation of your workflow should be agile too, and able to adapt to cultural and trend changes.