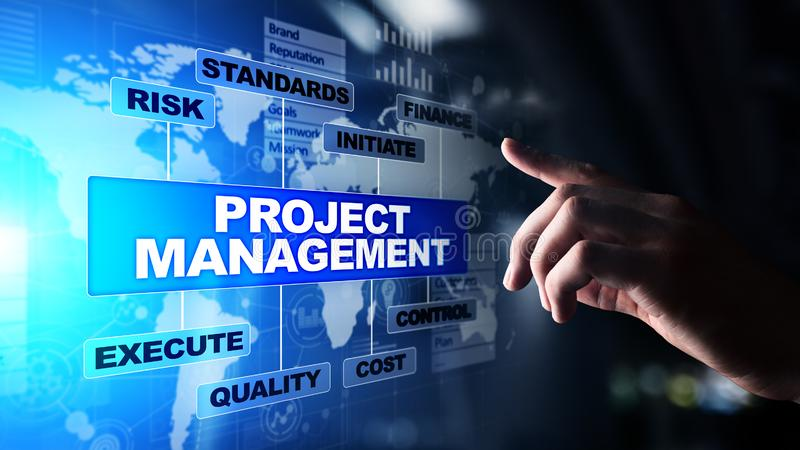 Project Management – Important Aspects
Project managers have a responsibility to balance the elements of a complex project – time, costs, scope, and people – which uncovers a series of unexpected challenges to overcome. To help keep things in perspective, here is an overview of some of the key critical challenges of project management and possible solutions to overcome them.
1. Lack of communication
Effective communication in project management is essential for a successful project. To make sure that every stakeholder is involved in the process. Deloitte says 32% of professionals think communications are the biggest problem in project management.
Wrong communication is also dangerous for project teams as it affects their teamwork. This can lead to conflicts between team members and potentially delay the project.
How to deal with it
Project managers often rely on the various collaborative and project management software available in the market to guarantee that everyone abides up to date. Project collaboration tools make it easier for managers to perform their duties and ensure greater transparency in projects and accountability within the team. This is achieved through contextual comments, citations, and preferential assignment capabilities.
In addition, regular, short stand-up meetings can go a long way in preventing miscommunication.
2. Lack of accountability
A project team performs well when each member feels responsible and tries to fulfill his role. A lack of accountability among team members can ruin a whole project.
How to deal with it
Successful Project Managers assign commitments to team members and guide the team toward the common goal of completing their project. A tool that allows you to assign and track responsibilities helps in promoting accountability. In addition, having regular check-ins within the team promotes accountability.
3. Unrealistic deadlines
Some managers always set project deadlines that the team can't complete! But why? The project manager may be under strain to meet stakeholder expectations. Or it may be that these deadlines are aggressively planned so that a product can be released before the competition. Either way, this 'need for speed' will only slow down the project team. How? Asking the team to deliver multiple projects within a consistently impossible time frame will reduce the team's morale and productivity. And their deliverables will not look good, which will only annoy the stakeholders.
How to deal with unrealistic deadlines
Start by asking your stakeholders or clients why they need a project at a specific time. You may also find that they have a self-imposed deadline for no apparent reason, so you can both guess a more achievable date. And when you are planning projects, you need to know how fast your team can work without any loss. How? Your project team members can figure out how long it takes to complete a task with a global timer. You can also set estimates for each task based on the time tracked. That way, your team knows that you expect them to promptly complete the work (and the whole project).
4. The limited engagement of stakeholders
Project managers need to ensure that all project stakeholders are on the same page and have a clear project vision. An uninvited client can cause a lot of hassle in the final stages, so it is important to consider customer feedback and keep them updated throughout the project.
How to deal with it
Invite your clients and other stakeholders into your project management tools so they can actively participate in project design and feedback. Furthermore, make sure that you keep all internal and external stakeholders informed of the project planning phase. Meet regularly with all stakeholders and address their concerns as needed.
5. Scope creep
Scope creep is a natural and predictable trend for any task. There are times when it can be helpful, but most disadvantages outweigh the advantages. 52% of project teams reported experiencing scope creep in the previous year, continuing the trend. Clients who do not know exactly what they want and have vague requirements are the most prominent project management challenges for managers and the project team.
How to deal with it
Being actively involved with stakeholders during the project phase can help you meet their exact needs and expectations. In addition, planning for the proper use of your resources and skills is key. It is also important that ad hoc change requests that have less relevance are not considered during the execution phase of the sprint/project implementation as this can impact for further delays and cause extra costs.
6. Budgeting troubles
To keep every stakeholder happy, you come up with great ideas like 24-hour pick-up, and emergency clean-up services. However, these ideas are not cheap, and a month later; about 50% of managers strive to maintain project costs. But why? They would not have guessed how much their ideas would have cost during the planning phase of the project. Or they haven't checked to see if they've exceeded the budget until it's too late. And if projects consistently exceed the budget, your organization will be like the Titanic. It won't be easy to maintain. And when you fail to pay them enough, your project team will get out of there!
How do you keep projects under budget?
In order to control the costs, there needs to have a plan that involves realistic estimates. A project management tool supports keeping track and prevents you from spending too much. Break down project budgets using estimates for each task, resource, etc.
7. Inadequate skills of resources
A chain is as powerful as its most vulnerable link, and in the case of project teams, performance depends on the skill level. You can create the ideal environment, but the project will fail if the team lacks the necessary skills to deal with the problem. This can be resolved only with proper experience and foresight to onboard resources with the right skills
How to deal with it
Effective project managers pre-determine the necessary project management skills and competencies and evaluate the available workforce to determine if additional resources and skills are needed. The plan to start an effective project will address the needs of the project and the resources required to meet them. These incomes, too, comprise the human skills component. The project plan will build on more preliminary documentation.
8. Poor resource management
A resource is part of a team that assists in managing projects. Resource management involves planning, scheduling, and allocating them throughout the project's life cycle. However, if you do not allocate your resources well, you may face two problems:
You will waste many resources (for example, your team's productivity) and put unnecessary pressure on other teams to pick up the slack.Or you may run out of resources.
For example, you can do more by asking your project team to work on the weekends to fulfill deadlines.
How to distribute resources virtually
There are multiple ways to deal with resource management: easy and difficult. Workload management is about reducing resource workload, not increasing it! Fortunately, the easiest way is to use a project management tool to manage resource activities.
Project management tools help you to assign tasks and sub-tasks to multiple team members or entire teams. Assigners are notified immediately when given a task so that they can do it right away.
But how do you know if an assigner can handle the job? Workload View lets you describe each team's ability based on the hours, tasks, or story points they can accomplish. You can then see who has the heaviest load and redistribute the work to those who have the time.