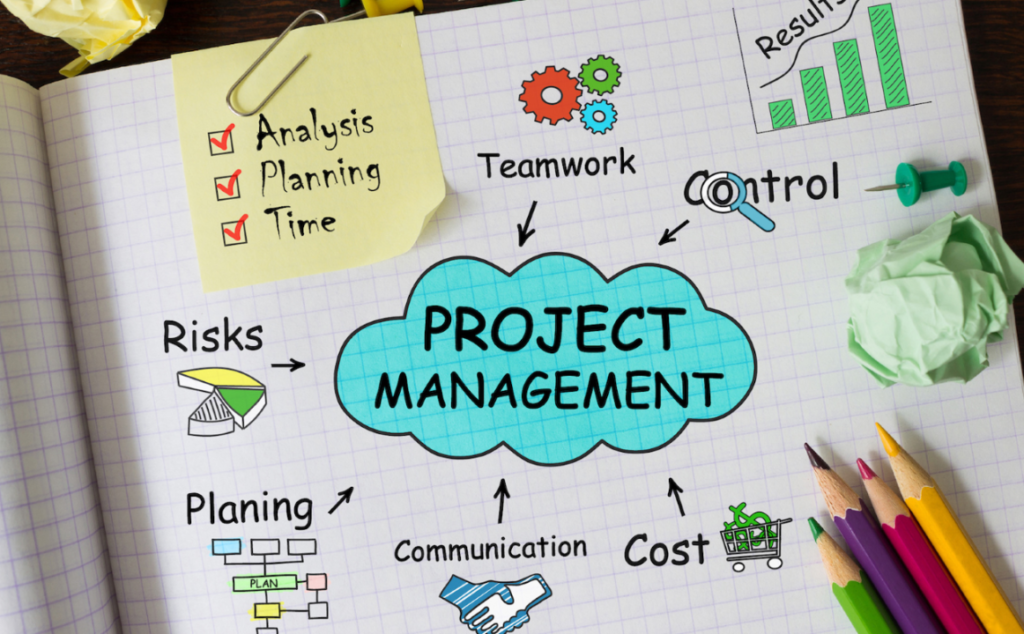 Trends in Project Management
Project management has become essential in a series of industry segments over the past many years as it adapts to the specifics of different businesses and teams across corporate and regional boundaries. And because project management is constantly expanding, we can foresee future trends and projections that are expected to bring additional benefits to the field each year. By understanding these projections, project managers and their teams are better prepared for what is to come and make wiser decisions.
But what project management trends can we expect in 2022? This article has selected five major trends that help to stay ahead of the game, meet new technologies and support professional growth. This could be a starting point to analyze how forecasting affects the organization and the steps taken to prepare for the changes.
Artificial Intelligence (AI) and Automation
The Project Management Institute notes that 81% of professionals say AI impacts their organizations. This number is estimated to boost added in the forthcoming years. Thilo Huellmann, chief technology officer, notes that automation has immense potential. "By automating low value-added tasks, project managers can focus their efforts and energy on the tasks that will bring the most dramatic benefits to the business, making a greater difference and increasing the likelihood that each project will achieve its strategic goals," he said.
In current years, more and more companies are implementing AI on a large scale to ensure project success by:
Performance Insight Generation
Decision-making process support
Estimate and forecast generation
Optimized resource scheduling
Data visualization
Perform risk analysis
Become Data-Oriented Organization
As technology evolves, project managers increasingly use data insights to make informed decisions to better handle projects and escalate business growth. In 2022, data will likely play a leading role in guiding project management measures and activities. Project personnel is expected to use business intelligence (BI) and business analysis (BA) to gain more relevant insights.
BI is believed to be a descriptive form of data analysis and presents past and present insights into what happened or is happening in a particular process. They allow managers to access realistic metrics and better understand projects, processes, and results.
BA is forward-looking, analyzing data and adapting it to anticipate challenges better and deliver better results. Proper use of data can greatly reduce guesswork in the decision-making process and provide substantial support to guide teams and actions. Data analysis can also help achieve better project planning, risk estimation, and quality control. In short, when used correctly, all data has the power to create a lot of business value.
The rise in Remote Working
Remote work has been increasing and its adoption has been accelerating in recent years like never before. The global pandemic has forced companies to telecommute for safety reasons, but remote work is expected to continue for the foreseeable future. According to Forbes, this presents an interesting challenge for project managers: as many as 97% of employees are not interested in returning to the office full-time.
Cloud-based project management software plays an important role in these situations. These tools can be smoothly deployed globally for hybrid or remote workforces, allowing seamless visibility into tasks and projects. The software can capture all relevant data that project managers need to track, verify, and utilize to make more informed decisions in real-time, regardless of shift timing or location.
Automation, Artificial Intelligence, And Bots
In 2022, AI in project management will be the key to automating the execution of routine operational tasks that do not necessarily require human intervention. This prediction was a rather long-awaited scenario for project teams, but they had to wait until technology turned it into reality. However, the key takeaway here is that for companies to get the most out of AI, it needs to be paired with human cooperation.
Project management is not just about miscalculations, reporting, and documentation. It is also about relationships that robots cannot create. Project managers can automate actions from scheduling tasks to data visualization with the help of digital systems. It allows for online work planning and helps teams respond more quickly to change. Machines also make more consistent decisions and can organize processes more quickly.
A Continued Concentration On Agile Methodology
Agile development is a set of principles that allow developers to start projects without learning how to manage traditional tasks and processes. With Agile, teams can easily divide a project into multiple stages and manage their work seamlessly. It also allows for more effective collaboration with project stakeholders. With the importance of flexibility in remote work and the focus on collaboration methods, it is not only adaptable but also completely customizable.
Increased Focus on Data Analytics for Data-Driven Projects
Organizations of all sizes generate massive amounts of data every day. Therefore, leveraging that data to drive decision-making is truly intelligent. Data analysis and reporting can help project managers identify early signs of scope creep, measure project progress rates, and more. AI-powered analytics supply a whole portrait of the whole association and all projects. It provides granular visualization of activities and generates custom reports to help project managers visualize the data they need. Project managers can make educated decisions in real-time rather than intuitively based on manually generated reports with these tools.
Hybrid Project Management
Since the pandemic, there has been a renewed effort to find more reliable and efficient methodologies to ensure project success. For this reason, some companies are trying hybrid approaches that combine different elements of two or more methodologies. It is no longer about Agile, Scrum, and Lean alone but about combining specific attributes to increase flexibility for a successful project. This allows for a unique approach to each industry and project.
Increasing Emphasis on Soft Skills
Traditionally, the value of a project manager has depended on their qualifications and skills in implementing various methodologies. Regardless, more and more organizations are now shifting their focus to soft skills, and this project management trend is understandable as AI-powered solutions are now capable enough to handle the tricky technical parts of project management. Managers can focus on other tasks where soft skills are needed.
Project managers now need to focus on and strengthen soft skills such as conflict resolution, stakeholder engagement, negotiation, mentoring and training, decision making, and team building. By developing these skills, project managers will be able to deliver more value to their organizations. The hybrid concept grows to develop project team structures;
Conclusion
Understanding the current trends in project management and where it is headed in 2022 is key to staying on top of the profession. By learning about project management directions, one can take advantage of new opportunities and improve required team skills. Many opportunities for growth and success are upcoming and would support the business, projects, and teams to the next level!