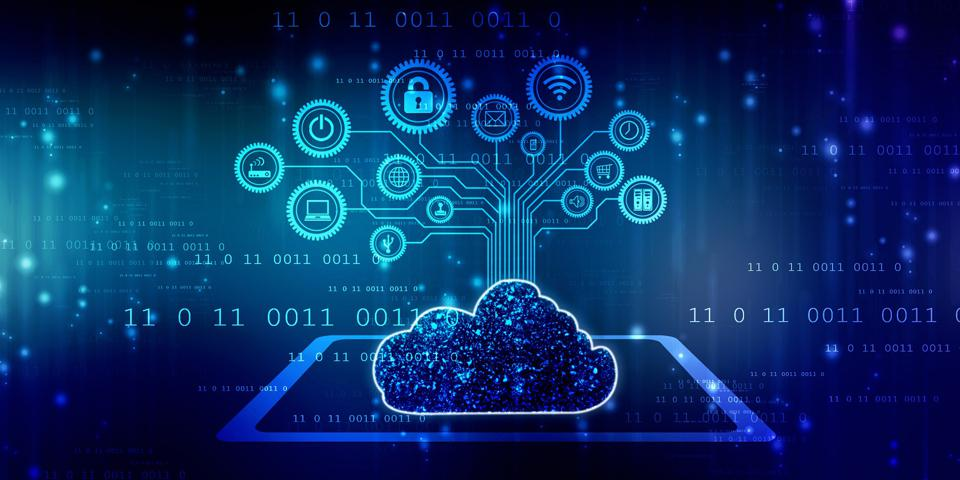 With the promise of reduced technology costs, automation, flexibility, and increased efficiency, moving to the cloud may seem simple. However, moving to the cloud comes with many risks, and many organizations wonder how much investment is required and whether the move will be worth it.
Part of the concerns stems from the transition from a fixed-cost operating model to a variable-cost operating model. On-premise computing offers companies the (perceived) security of a fixed-cost investment. Organizations can know with a high degree of certainty how much they will need to spend on computing each month.
Moving to the cloud allows companies only pay based on their use. Because cloud computing needs vary, so do cloud costs.
Cloud computing can help companies save costs over time, but predicting and comparing the variable costs of cloud computing to the fixed costs of on-premise makes true cost savings uncertain. These concerns are not unfounded. When operating in the cloud, costs can get out of control.
The key is to manage and control all cloud migration progress and post-migration operations. With planning and the right cloud management tools and processes, cloud computing costs can be contained and managed to the organization's benefit.
How much does Cloud Computing cost?
When purchasing cloud services, the most important question is probably "How much does the cloud costs?". It depends on each organization's requirements.
Cloud service providers are free to choose, depending on what level of efficient procedures they require. However, expensive services are not necessarily the finest.
The first step is to develop a strategy so that one does not regret it later. Some of the main factors include:
What "Cloud" type do I need to purchase (Public, Private, or Hybrid)
The amount of data to be stored, e.g., is it just a few identified entities of data or the entire scope of data that the organization owns
Primary reasons for moving to Cloud Services
An example related to the cost of the cloud is highlighted below :
For backing up your data on the cloud, you would spend anywhere from $0.15 to thousands of dollars per GB per month. Whether cloud storage solution you choose, your budget may range from $5 to $25 per user per month depending on the scope. A typical subscription can range from $2 to $50 per month.
The price depends on the big requirements and high-grade specs. Cloud services for business use, require more money than cloud services for personal use.
How much cost savings can cloud computing provide?
Moving to the cloud may reduce IT costs by 15%, depending on the requirements.
Type of Cloud Payment Methods
Pay as you go
The principle is based on the Demand-Based pricing model. This is the standard pricing model used by most cloud providers. As noted above, you only spend what you consume in this model.
This assembles it effortless to increase or decrease the size of resources as capacity changes. Finally, as long as you remember to turn them on and off (or have automated routines), you do not need to pay extra for resources you do not use!
Pay more with less
This principle is based on a rate plan where the more you use, the more you save. In terms, the additional you consume on the service, the less you pay.
Considering an example of S3 memory and assuming you use 50 terabytes of storage space, you could pay as per average pricing up to $0.023 per month. If you increase your storage space from 51 terabytes to 100 terabytes, you could pay $0.022 per month. Similarly, if you consume more than 500 terabytes of storage space, you could pay an average of $0.021 per month.
Thus, this pricing plan is ideal for companies looking for scalability. Even as you scale, you take advantage of economies of scale to keep your spending low.
Save when you commit
This pricing principle is based on a sample reservation and savings plan. If you commit for one or three years, you can receive various discounts.
For example, AWS also allows you to choose from three payment options when you commit: with the All upfront option, you pay the total amount in a single payment. In return, you receive the largest discount.
With the Partial upfront option, you pay at least half of the amount upfront. You then pay the remainder each month. as a final point, the No straight choice requires you to give your commitment monthly. This option offers the lowest discount.
Cloud Computing Comparison
Google GCP Cloud Service
Google GCP Cloud Service has a pay-as-you-go basic plan. This allows users to activate the plan with minimal cloud hosting costs. They use the service as needed and pay a fee to upgrade their storage once they exceed the predetermined limit; Google does not charge for activation or service termination.
Google servers also offer more flexibility. You can save a tremendous amount of money by avoiding unnecessary scripts and processes constantly running in the background—the fewer automated processes running on your service, the lower your service fees. Disabling unnecessary background processes may save up to 80% storage costs
There can be a significant discount on server infrastructure if there is a significant workload on the compute engine each month. The cost savings on cloud services are reflected in the next billing cycle.
This discounted pricing is helpful for large enterprises with growing data needs over time. Organizations running large applications can save significant amounts of data storage by moving from traditional servers to cloud computing services.
Amazon AWS
Amazon AWS entered the market with an understanding of the requirements of the corporate community, and AWS has solutions for all your cloud computing needs.
AWS servers are divided into multiple categories. The first plan allows users to upgrade their servers to meet increasing storage demands over time. This plan is known as Pay as you Go; AWS pricing is calculated based on the space, applications, and memory used on the server. the organization pays for services that are consumed during the billing period.
One of the alternative plans from AWS is designed for users who know how much storage they need each month. This plan allows users to reserve server space in advance and pay for it. This plan benefits those who do not want to pay additional fees for future price changes. This could be a unique plan that can save you more than half the cost of other cloud hosting services.
Microsoft's Azure Cloud Service
Microsoft Azure cloud services are also forward of the bend. The capacity to hold servers from anywhere globally with the lowest-priced cloud computing application makes Azure the more reliable cloud service globally. Microsoft offers a three-year lock-in period to give end-users a price advantage.
The consumer fixes the price, pays the amount upfront and enjoys a fixed price for the next three years, even if the price increases. For organizations that know their storage needs will increase in the future, this could be a less expensive deal for them.
Another way to save on cloud services is to sign up for Azure's reservation service. With reserved capacity and pre-set pricing, you could get the best deal. Agreeing on a price in advance should make this a cost-effective deal for the organization in the long run. As demand for storage increases, so does the price of the service. Hybrid servers can reduce costs by 70% or more by reserving them.
Cost benefits of cloud computing
The overall benefit of cloud costs is primarily due to infrastructure liability. If in-house infrastructure fails, this can be a daunting task for a business. In the cloud, if one Virtual Machine, one Server, or an entire data center fails, the risk lies on the cloud provider's responsibility, to mitigate the risks.
Cloud server costs for a cloud run can be much cheaper than in-house due to pay-as-you-go fees. Each major public cloud provider manages customer pricing, which needs to be analyzed. There are unique price benefits based on each service provider's strengths that impact the costs of cloud computing. The organization then needs to choose the right one for its business.
Conclusion
The cloud server costs comparison of the three largest providers can help choose the best service for the business. One has the advantage to compare prices, add-on services, and after-sales services from the different service providers. However, to move forward, first, understanding the business requirements and future needs is quite critical, and then depending upon the organization's requirements, decide which could be the best option to go within cloud computing services. Not all service providers have a lock-in period facility so that organizations can upgrade, downgrade, or change plans. One needs to review and ensure to have no restrictions on changing plans in the future.