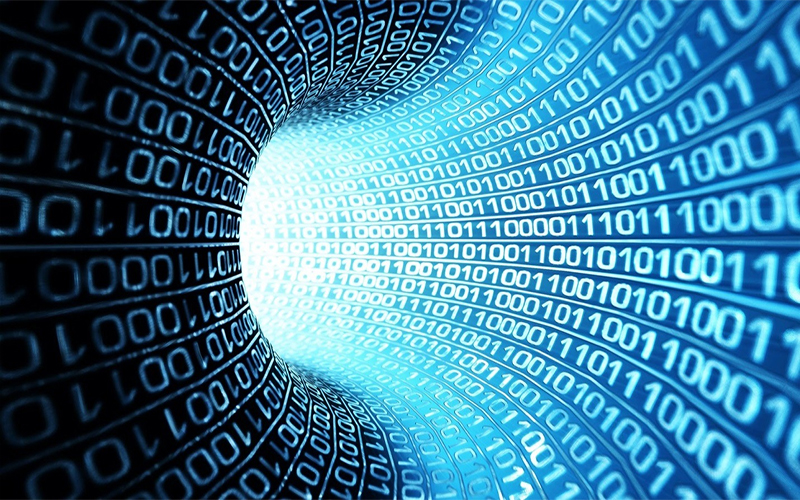 How Digitization Transforms Industries
Digitization is changing the rules of competition with incumbent companies most at risk of being left behind. Digital technology is growing evermore important in dictating how organizations operate. The introduction of digital into business has played such an important role in shaping the competitive landscape that it is sometimes the case that incumbents struggle to survive. Few examples that we can put forward of this – Kodak and Polaroid's inability to commercialize digital imaging technology despite being market leaders at the time. Simultaneously, digital has opened up the potential for value creation at a scale that was never previously considered possible.
 The digitization of everything
Organizations have already realized that they need to use digital channels to engage with their key stakeholders to maintain relevance and drive the conversation. However, few realize how fast the change needs to happen or how transformational we need to be. The real imperative is that organization needs to pursue innovation to disrupt their own business model before the competition does. Without innovation strategies, companies will lose their competitive advantage in an increasingly competitive world. There is no time to lose, as technology change accelerates exponentially and new digital platforms and devices are emerging. Furthermore, the expectations of the new 'generation Y' or 'digital natives' mean that companies must keep up with the pace of change or lose relevance.
 The challenge for businesses is to face the implications of digital change: in particular, the loss of control over the customer relationship, increased competition and threat of commoditization, and the need to engage digitally with suppliers, partners and employees in addition to customers.
The starting point is a structured approach to assessing your digital maturity based on an understanding not just of the technology, but of the 'big picture' of what digital engagement means to the business.
To deal with this challenge, companies must develop an end-to-end response. They need to develop a comprehensive digital strategy and rethink their business and operating models to deliver this.
Such a strategy must go far beyond the Marketing department: it has to be about ubiquitous cross-channel connectivity, it must enable continuous engagement with customers, suppliers, employees and investors. It must also be about C-Level leadership, and critically it must be about innovation and differentiation through the business/operating model.
Lowering the barriers to entry
The Internet has been the single greatest level that the business world has experienced. The movement of activities from the "real world" to online has allowed for the creation of value networks that are more efficient, less costly and provide a greater reach. The cost aspect in particular allows these value networks to be leveraged by small organizations and even individuals. In the traditionally difficult to enter publishing industry, authors now have the ability to capitalize on free self-publishing tools, build their followings on social media and utilize marketplaces such as iBook's and the Kindle store for their distribution. Industries and marketplaces are becoming more and more fragmented.
The data driven consumer
The growth of the Savvy consumer is another feature that is changing the way that business is conducted. Industries are now a lot more transparent and consumers can access in depth information about a product or a company via their smart phones. Take the case of price comparison websites for example. The ability to compare the suppliers of commodities such as car insurance has weakened brand power, and made it easier to switch. Additionally we are experiencing huge growth in the co-creation of knowledge by consumers who contribute to the buying experience. It is now common practice for an individual to read through a host of customer reviews before making a purchase decision. The theme here is trust. Consumers are more likely to believe information from somebody who has used the product/service, rather than the company who is trying to sell the offering. This put's companies under an increasing amount of pressure to satisfy the market, as one bad review can see a business miss out on numerous potential customers.
The digital workplace
As technology becomes more sophisticated we are seeing an increasing amount of jobs becoming computerized. This has contributed to workers having to adapt their skill set to complement these emerging technologies. With machines such as the IBM Watson able to analyse unstructured data better than a human counterpart, even the Financial, Medical and Legal industries could see analytical roles being taken up by super computers.
It is clear that employees must evolve to future proof themselves. This dilemma provides as many opportunities as it does threats, as companies are shifting towards employing digital strategists who are better placed to thrive as the digital and real economies converge. This will perhaps most directly benefit millennials who tend to naturally develop a blend of technical and creative skills. Universities are becoming aware of the need for these new competencies and an increasing number are offering degrees focused on designing for the digital environment.
Who will survive?
To win in an increasingly digitized world it is imperative that businesses are aware of opportunities available to them in the digital space. Organizations must be flexible enough and give way for innovation to adopt the latest opportunities that will help to improve the way that they operate. It is also key that leadership teams implement strategies that work in the present day. Adopting a new digital technology too late will leave you in the same position as the aforementioned Kodak. On the other hand investing in a new technology too early could end up costing you money, as the market will not be prepared to adopt. End customer behaviour usually gives us an indicator of where the marketplace is going. Adopting a customer led strategy could be critical if your business is to thrive.
How is digitization transforming your industry?