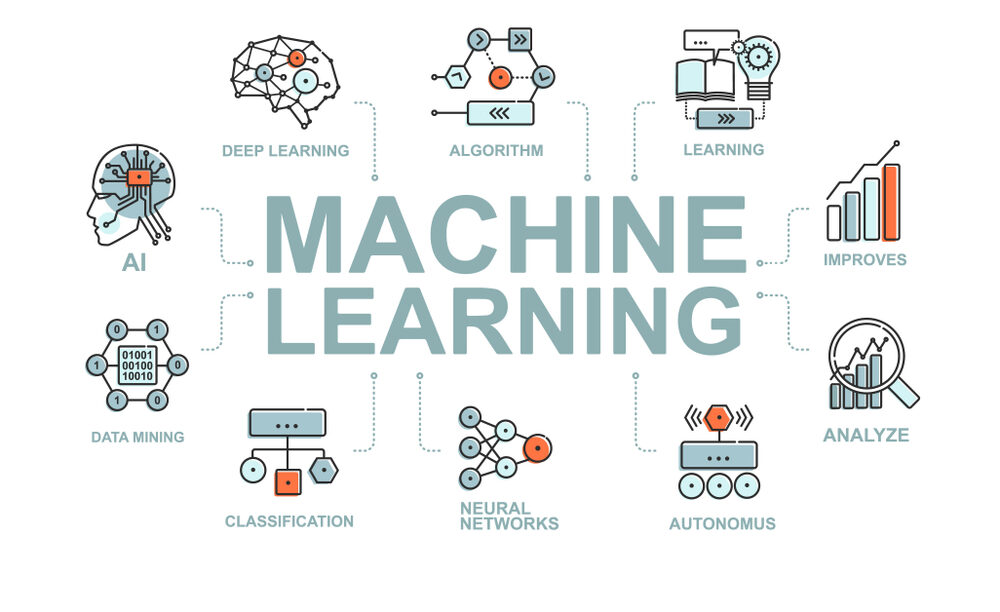 Machine Learning In The Digital Age
Machine Learning (ML) and Artificial Intelligence (AI) are pervasive in all fields and industries. Both play critical roles in transforming data into assets as part of the digital transformation process. However, to effectively use them in business and process reforms, you must understand their positioning more deeply.
Using the immense potential of artificial intelligence to excel in business is no longer a distant fantasy. It is now transparent that many companies are already aware of this and that machine learning and marketing are closely linked as technology advances rapidly. To stay competitive in these times, it's a grave mistake for any company to do just one or the other. The value of data insights is greater than ever and can improve customer engagement. It's no surprise that we are increasingly dependent on data. Gartner estimates that over 75% of companies will invest in big data over the next years.
For today's enterprise, predicting customer behavior is key to optimizing marketing campaigns. It becomes important to examine how machine learning can help companies improve and enhance their marketing efforts.
Improve customer experience
Studies show that 57% of the main leaders believe this is the area in which machine training can be the most useful.
Machine learning can improve customers' online shopping in many ways, such as:
To guide the way of purchase by making personalized product recommendations to help the customer find what he wants;
To ensure that your online store will never exhaust its availability or provide alternatives if the availability is limited and
Provide 24 hours customers support.
Over the last decade, the growing popularity of distance supplies has paved the way for many e-commerce companies and independent entrepreneurs to use machine learning to improve customer experience.
Develop more products and services
In the digital age, people quickly got used to shopping innovatively and rationally. As a result, people's expectations are higher.
As a result, companies are increasingly focusing on niche groups within their industries or their customer base.
Many organizations have already made good progress in developing new products and services based on knowledge gained from machine learning programs.
Baidu is designing a service called "Deep Voice", which is said to be capable of producing fully synthesized human voices. The software can learn from the human voice, correct pitch, tone, and pronunciation, and make accurate and eerie imitations.
From a marketing perspective, this project may change the outlook for voice search applications expected to grow considerably shortly.
Improved personalization
People want the brand to care about them. 52% of customers feel they are not doing enough to personalize the message, which could change the brand.
Amazon is successfully personalizing e-commerce through machine learning. They collect vast amounts of data about their online behavior, interests, and past purchases and customize their online shopping experience.
From email to product offers, every touch point to purchase is personalized. It may sound a little ironic, but machine learning helps to create more human experiences.
E-commerce personalization makes customers feel more important with carefully crafted experiences tailored to their needs and interests.
This also leads to the fostering of loyalty. Customers trust a brand that they feel they are listening to. According to the survey, 44% of customers said they would return to purchasing after a personalized shopping experience.
Content optimization
Artificial intelligence and machine learning are often spoken in the same language, but there is a big difference. Machine learning does not try to outdo human intelligence. Instead, they focus on analyzing problems and processes and finding ways to optimize them.
A common method that many marketers practice is A/B testing.
A/B testing allows marketing departments to experiment with different options, such as email subjects, Facebook ads, graphics, and article headlines, and collect the results to determine which will most engage with the audience.
This marketing use of machine learning is valuable in segmented marketing campaigns. Companies can use feedback to provide more targeted content and work with machines to optimize content and services.
A prime example is Google Rank Brain. The ability to learn the searcher's intent allows search engine giants to provide incredibly efficient services and constantly improve the accuracy of their results in the context of each query.
Eliminate marketing waste
In marketing, it is very useful to have a system that can quickly grasp trends and actions in real-time and respond to them without human intervention. This ability to "learn" is increasing the importance of machine learning in today's and future marketing.
In the past, many marketers ran ad campaigns with no guessing. As a result, much money was spent on advertising and promotional activities that didn't resonate with the target audience. Machine learning eliminates this waste of marketing.
Taking a distracted approach to marketing in the digital age is unnecessary. Machine learning takes the guesswork out of this process, allowing marketers to deliver the content and product offers that are most likely to engage and convert their audience.
Creation of new revenue streams
Digital in the current era is all about data. With so much data available, there is a high priority for many companies, often leading directly to revenue growth.
Retail giant Amazon generates 35% of its annual revenue through personalized product recommendations, leveraging the power of machine learning like no other.
Amazon Web Services (AWS), the company's cloud computing service, provides other companies with the opportunity to benefit from AI by leveraging data insights to provide services tailored to their customers' needs. This will enable Amazon to gain additional revenue streams in innovative new market segments.
This so-called prophecy has been the focus of many companies since the advent of machine learning. With data insight, decision-makers can dramatically improve their insight and ability to predict what their customers want before they know they want it.
Chatbots Attract Customers
On recent websites, you'll often see friendly chatbots popping up in the bottom corner of the screen and providing assistance and advice as soon as visitors arrive at the site.
Machine learning is the cornerstone of a chatbot's success as it continuously learns from visitors' interactions, collects data, interprets it, and allows them to provide more accurate answers over time.
The chatbot will eventually inevitably drive out the virtual human assistant and provide the means for companies to innovate their marketing activities.
We already know that machine learning is used in various industries, such as financial institution risk calculations and personalized healthcare through the Internet of Things (IoT).
With the insights that machine learning provides, companies can customize their activities, better serve their customers, and ultimately deliver a more personalized experience. This helps build a loyal audience who will return to trust the brand and buy more products and services.
Ultimately, this is great news for any business interest. With more optimized content and a keen analysis of available data insights, companies that use machine learning for their marketing strategies can benefit more.
When it comes to digital transformation, there is no doubt that machine learning and AI are already very important for the future of business