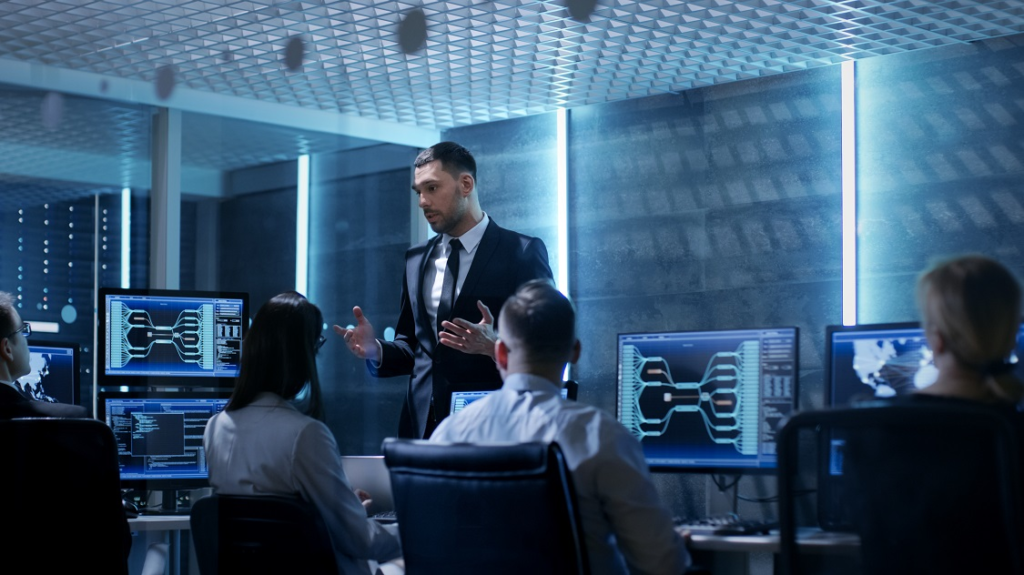 Role of Technology in Project Management
For decades, task management team have been using the project management process to plan and execute large-scale projects. Although the legacy approach has changed over time, the emergence of modern physical technology and cloud-based software solutions is rapidly changing the game. Today, recent advances in technology have been instrumental in providing the right project management tools that can help make your projects a success. Previous eras of project managers and teams could only dream of these valuable tools and wished they were available in their time. These project management tools have made it easier to perform project tasks. They have also enhanced the members' performance and created a better overall collaboration experience.
Using the right technologies can help you significantly improve the project management process. Here are some ways to use technology in project management that can enhance project execution.
Collaboration Enhancement
Collaborative technology will make the team more efficient in the long run as team members work together and when they are not in the same place at the same time. The technology helps in sharing thoughts and ideas and team sometimes feel more comfortable collaborating through technology tools than face to face.
Instant Communication
Team members in the same area could be considered accessible in the past. However, technology has changed this pattern in recent years. Different projects do not require team members to be located in the same area or company. They can be co-located in other parts of the world. The project management platform enables instant communication with team members and clients, enabling faster decision-making and project execution. When communication is not instantaneous, people stop working through a dedicated system while waiting for a response. Communications can often get lost in e-mail or voice mail inboxes, reducing the time spent.
Data Storage And Backup
Gone are the days when businesses used filing cabinets as an essential organizational tool as they became obsolete with the advent of project management technologies. Storing data on the cloud or the hard drive has made it possible to back up all data and securely maintain records on file even when the computer encounters issues that needs to be resolved.
Data Management
Data collected during the completion of a project can be analyzed and measured to promote future improvements in your process. Numerous tools have been developed for collecting and analyzing project data, even providing ways to improve an existing project based on metrics. Exploring data can be complicated and leave you wondering how to handle it all, but many data management tools are easy to use and break down data in simple ways.
Keep the team up with deadlines
It cannot be argued that project management platforms have helped project teams meet deadlines. Maintaining deadlines is sometimes extremely difficult, but with the help of technology and software, teams can quickly complete their tasks on a schedule that is convenient for everyone.
Track Activities Of Team Members
Project management platforms allow project managers and other team members to know what each team member is working on (or not working) on, to get team members back on track, or it can be helpful to know which tasks have been completed without. You would need then to ask each team member to know, what activities are they currently working on. Quick adjustments are even faster when you know immediately who is doing what and can see the big picture through the platform.
Budget Tracker
Excel spreadsheets have long helped the purpose of tracking business expenses. Even so, some organizations still use Excel spreadsheets to track their costs and revenue. However, new project management software has now simplified budgeting challenges that Excel has not addressed, such as complex formulas for various expenses.
Effective Risk Management
Unnecessary delays result from poor communication within the team. Thanks to project management tools, this is a rare problem today. The project management can identify potential problems during different stages of development. They can pressure a team member to work harder or make the necessary changes to the team before any delays.
Workflow Automation
Workflow automation is about reducing the need for repetitive tasks so that your team can spend more time moving the project forward. Workflow automation tools are now spread over dozens or hundreds, so check out this particular experience that you need to free up your team members to complete essential tasks. Florida Tech's Project Management Degree Program explores the role of technology in project management, introducing students to the innovative tools they can use in their project leadership roles and providing a platform for project management that can configure the framework.
Track The Activity Time
It was difficult to calculate the time spent on a particular activity in the past. Today's project management programs have characteristics that make it easier for team members to calculate or track the time spent on each project.
Future of Project Management
So what does this mean for the future of project management? On the one hand, it spells good aspects for project managers, which helps speed up the planning and execution of complex projects and provides reporting tools for forecasting planning. Here are some of the top trends for the forthcoming years :
Artificial Intelligence
In recent years, AI and machine learning algorithms have taken the private sector by storm. The ability to use the computing power of machines to speed up decision-making has made business strategies more agile and more profitable. AI has already been used in various functional fields, especially resource management. Because its primary function is to analyze and report complex datasets, AI-powered software can effectively parse real-time data to improve resource deployment in a project, no matter how difficult.
It is also being utilized to automate daily administrative activities. It can simplify and speed up the initial stages of project management. This allows project leaders to focus on high-level strategies and minimize wasting of valuable time and resources.
The Internet of Things
Google has reported that mobile search has officially surpassed desktop search. In the years that followed, the advent of intelligent devices, next-generation wireless networks, and the growth of the remote workforce worldwide have enhanced connectivity. IoT, a combination of physical devices on a shared wireless network, has played a significant role in the ongoing development of project management software to date.
Much of this change can be seen in the focus on UX. The need for simple interfaces that are responsive across different devices and a comprehensive yet centralized suite of apps and tools for collaborative projects has shaped the way developers build and sell business platforms. As the nature of work changes, so must the project management process.
Conclusion
The vital role of technology in project management cannot be discussed. Project management programs have different features that contribute to more efficient project completion. As time goes on, more additions will drastically change how project managers and teams handle tasks and other aspects of their projects. Technology will always be of great help as it helps project teams manage the various functions, roles, and responsibilities assigned to them.